Anicalls is an IT services company, providing IT solutions.
Anicalls Commenced as an Outsourcing company, Much has changed since we began delivering exceptional IT Services to customers since 2001, we have grown to become one of the world's leading IT Services and Consulting firm.
Anicalls delivers digital technology and transformation services from intellection to execution, sanctioning global clients to exceed the competition. We excel in offering Technology, digital, consulting and operation services to the global leading enterprises. Focusing on software technology, Anicalls provides Industry solutions, product engineering solutions and services.
Anicalls was established in Malaysia,2001. Now, Anicalls had about 200+ employees worldwide, and Five branches in 4 different continents.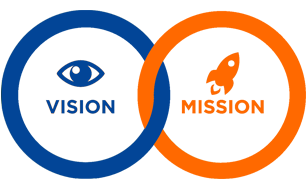 Our Vision & Mission
Vision
To be a successful service oriented company globally by meet or exceed our customer needs and expectations by delivering cost effective, right quality and customer oriented technology solutions on time
Mission
To be a most preferred quality software development and Resourcing partner throughout the world by providing quality services.
OurFocus
our focus is on leveraging new technologies using proven and cost effective method for each client. Working with customers to achieve their business objectives is our highest priority.